About Howard Burde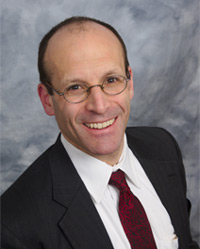 A nationally recognized Health Information Technology lawyer, who provides general counsel and health law advice to health information technology and health care businesses. A dynamic health industry leader who builds health care businesses, counsels health care organizations, and engages at the highest levels of public policy discussions. A prolific author of four books on health law topics, currently speaking around the country on the health care opportunities under the Federal Stimulus Legislation.
Professional Background
Howard Burde Health Law, LLC, Wayne, PA
April 2009 –
Practice Description Counsel emerging health industry clients on transactional, joint venture, risk management, privacy, security and licensing matters as well as capital formation and strategic development issues. Provide advice on complex health, health information technology, health insurance, regulatory, legislative, procurement and other legal and policy issues to health information technology companies, health plans, providers, investors, governments, and non-governmental organizations.
Building Health Information Technology Clients. Counsel to a rich variety of health information technology clients, including: a national leader in collaborative care (payor) solutions; a national personal health record vendor; two social networking sites for physicians and patients; an ambulatory electronic medical record vendor; a secure text messaging/disease management vendor; an iris-recognition security vendor; and a number of health IT venture funds and other investors.
Counseling Clients on National and State Health IT Issues. Assist clients in both proactive and responsive approaches to legislative and regulatory issues at federal and state levels. Represented HIMSS in the Health Privacy Debate at the Summer 2008 HIMSS mid-year meeting. Draft legislation, comments to proposed rulemakings and call letters, responses to RFIs and RFPs, and testimony, as appropriate.
Building Healthcare Businesses. Assist clients in building health care companies from inception to success. Counseled a national convenient care clinic, from idea to exit. Designed the legal structure for roll-out over multiple states, accounting for licensure, anti-referral, reimbursement, corporate practice, capital formation and other laws.
HIMSS Board and National Health IT Activities. Board member of the Health Information Management Systems Society ("HIMSS") (the health information technology trade association) and frequent presenter to its meetings. Member of HIMSS Privacy and Security Committee and its incoming chair.
HIMSS/HIT Venture Fair. Founded this event three years ago and remain its organizer. In 2008, 28 Companies presented to an audience of 100 investors. In 2009, in addition to the Venture Fair, added a new program for emerging businesses, "Building Your HIT Business."
PA E-Health Initiative. Engaged to propose a structure for the organization to make it the "designated state entity" to receive federal funds under the Stimulus legislation.
Pennsylvania Joint Legislative Committee on Health Reform. The only private practice lawyer on the Pennsylvania bipartisan, bicameral committee, advising the Commonwealth with respect to the evolving nature of health law and working with public health officials, legislators, legislative staff, judges, judicial clerks and health care organizations in Pennsylvania.
Editorial Boards. Serve on the editorial boards of the BNA Health Law Reporter and the Journal of Health and Life Sciences law.
Blank Rome, LLP, Philadelphia, PA
April 2002 – April 2009
Partner and Chair, Health Law Practice Group
Led Health Law Group for top 100 Law Firm. Established a new practice area at a multi-national law firm and created a national presence for practice areas including health information technology, long term care, health care finance and health plan litigation.
Payers and Providers. Worked with payers and providers who regularly sought counsel on state and federal laws, including the nation's leading pediatric hospital and a variety of payers.National Governors Association e-Health Alliance ("NGA"). Provided counsel to the professional licensure workgroup. This activity provides access to and insight regarding executive branch officials and stakeholders around the country.
Direct Involvement in Legal and Policy Issues. Author and contributing author of four books on health law, participation in legislative and policy discussions at the federal and state levels, and presented to groups and clients across the country.

Governor's Office of General Counsel, Harrisburg, PA
Nov. 1997 to April 2002
Deputy General Counsel
Health Law Counsel for Executive Branch of the Commonwealth of Pennsylvania. This portfolio included responsibility for the Departments of Aging, Health, and Public Welfare, as well as for the Medical Professional Liability Catastrophe Loss Fund ("CAT"); and health related professional boards.

Health Law Issue Responsibilities. Responsible for all legal matters involving health facilities, managed care; health insurance; health programs and health professions; programs for the elderly; medical assistance; medical malpractice; public assistance; human services, and public health programs.

Drafting and Approving Pennsylvania Health Laws. Principal drafter, reviewer and signatory for regulations governing Managed Care Reform; Children's Health Insurance Program; Health Related Professions; Long Term Care; Health Facilities; Older Adults Protective Services; Medical Assistance; Medical Malpractice, and Welfare Reform.

Leadership. Served on four person management committee of the 530 lawyer Office of General Counsel. Directly responsible for attorneys in the portfolio agencies.
Pennsylvania Department of Health, Harrisburg, PA
June 1995 to Nov. 1997
Chief Counsel
Provided legal review and advice regarding: licensure of all health care facilities; certification of health maintenance organizations, preferred provider organizations and other managed care organizations; emergency medical services; health systems development; epidemiology; maternal and child health; disease prevention; and contracting for all public health programs.
Principal drafter of regulations governing: General Health Facility Rules; Ambulatory Surgical Facilities; Cardiac Catheterization; Open Heart Surgery; and Integrated Delivery Systems (Statement of Policy).
Directly responsible for: Department of Health Executive Staff; Institutional Review Board; Managed Care Reform Process; and Post-Certificate of Need Implementation Project.
Directly responsible for legal support for the executive officers of the Department of Health, Maintained the budget and management of the Department's eleven lawyers and five support staff.
Alice G. Gosfield and Associates, P.C., Philadelphia, PA
Sept. 1992 to June 1995
Associate
Joined a boutique law firm restricted to health law and health care regulation with emphasis on medical staff issues, corporate structuring of providers, contracting, peer review, physician representation, non-institutional reimbursement and fraud and abuse.
Blank, Rome, Comisky & McCauley, Philadelphia, PA
Sept. 1988 to Sept. 1992
Associate, Health Law Department
Emphasis on legislative, regulatory, contractual, public finance and health care reimbursement matters.
Education
University of Virginia, School of Law, J.D., 1988, Founder, Virginia Health Law Forum
Duke University, B.A. magna cum laude, 1984
Academic Honors
Baccalaureate Speaker, Duke University Graduation, 1984
Outstanding Undergraduate Thesis, North Carolina Political Science Association, 1984 Outstanding Undergraduate Thesis, Georgia State Political Science Association, 1982
Alma Evans Award, International Law Award, Duke University, 1982
Pi Sigma Alpha, Political Science Honor Society, Dean's List
Bar Admissions
1988, Pennsylvania;
1988, United States District Court, Eastern District of Pennsylvania;
1989, New Jersey;
1989, United States District Court of New Jersey
1995, United States District Court, Middle District of Pennsylvania
Publications (Books Only)
December, 2009: Personal Health Records, Book originally published by HIMSS in English was published in Japanese by NTT. Publication in Korean anticipated in 2010
A Guide to Understanding Personal Health Records (with Yasnoff and Miller), Health Information Management Systems Society (HIMSS), 2008
A Guide to Establishing RHIOs, (collaborative effort), HIMSS, 2007
The Utilization Management Guide (with Reiter) Utilization Review Accreditation Commission (URAC), 2004
The Health Laws of Pennsylvania, a desk reference book and CD-ROM. (Editor and Primary Author), PBI, September 1, 2000.
Speaking Engagements (partial)
Howard Burde Health Law will sponsor the Fourth Annual HIMSS Health Information Technology Venture Fair and Building Your Business Program, February 28, 2010, at the Atlanta Convention Center. As founder and organizer of the HIMSS HIT Venture Fair and Building Your Business Program, Howard is instrumental in creating the program again in 2010. Interested companies and investors should follow contact me.
Howard will be participating in a variety of events at the HIMSS Annual Conference, February 28, to March 4, 2010, at the Atlanta Convention Center. Please contact him if you would like to meet during the conference. For a list of events, see http://www.himssconference.org
Howard Burde to Present to the HIMSS Annual Conference on Liability for EHRs, PHRs and HIEs on Sunday February 28, at 11:00, as part of the Physician Symposium. Anyone who uses health information technology should attend to learn about these essential issues.
Howard Burde to be panelist on The Stimulus Package and Health Information Technology, sponsored by the Institute for Health Transformation (www.ihealthtran.com). The meeting will be February 9 and 10 in Phoenix.
November 16: Health Information Technology Certification Course: Presented "Legal Aspects of Health Information Technology."
November 5: Institute for Health Transformation, Los Angeles, California: Moderate Panel on "Implementing ARRA Incentives and Meeting Regulatory Requirements."